Monmouth County Alimony Attorney
Whether You Hope To Receive Or Expect To Pay, We Can Help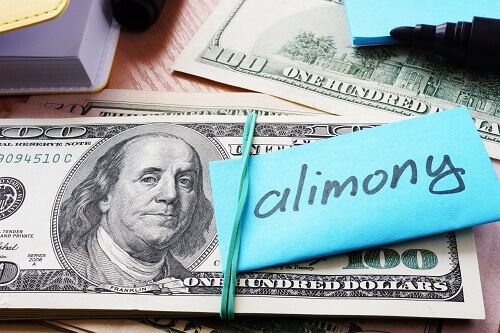 Spousal support, also known as alimony, is not a guarantee in New Jersey divorce cases. To make the matter even more complicated, there are no clear-cut guidelines as to when it should be paid and how much the amount should be. When dealing with a gray area of the law like this, it is important that you choose a seasoned lawyer to handle your case. At the Law Office of Steven P. Monaghan, LLC, you can benefit from our experienced team led by a Monmouth County alimony lawyer who has been listed in Super Lawyers year after year.
For help with alimony or spousal support issues in Red Bank, contact us to schedule a free consultation with a skilled family law attorney from the Law Office of Steven P. Monaghan, LLC.
The Basic Legal Principles That Apply
While there are no spousal support guidelines, there are some basic legal principles that apply. However, there are certain factors that should be taken into consideration. They are similar to the factors that come into play when determining how property is divided, and often these two issues are addressed simultaneously and dependently.
Factors considered for spousal support include:
The financial need of one spouse and the ability of the other to pay
The age and health of the spouses
The standard of living established during the marriage
The earning capacity, educational level and employability of the spouses
With over six decades of combined experience under our belts, our New Jersey alimony lawyers can assist you with with all regular alimony issues, as well as the more unique and challenging issues that may arise in high net worth divorce cases.
Types of Alimony In NJ
We are well versed in the various types of alimony available, including permanent, rehabilitative and limited duration alimony. In order to determine which type — if any — of alimony makes the most sense in your case, and the amount, we take the time to carefully review your circumstances and goals. When needed, we can assist with the termination of alimony.
Contact Us for a Free Initial Consultation
Call our Monmouth County alimony lawyers today at (732) 624-6343 to get started with our skilled and compassionate team. We help people in Red Bank and the surrounding areas!
Meet Your Advocates
Personalized. Compassionate. Experienced.
Former Client Experiences
We Tailor Our Approach Specifically to Meet Your Goals
- G.H.

- S.C.

- M.D.

- T.M.

- M.M.
TURN TO OUR TEAM FOR GUIDANCE
WE HELP FAMILIES NAVIGATE TO THE NEXT CHAPTER
Certified by the Supreme Court of New Jersey

Practicing Family Law Exclusively

Over 60 Years of Combined Experience

Recognized & Trusted by the New Jersey Community

Free In-Person Consultations