Monmouth County, NJ Divorce Lawyer
Experienced Divorce Attorneys Serving Red Bank, New Jersey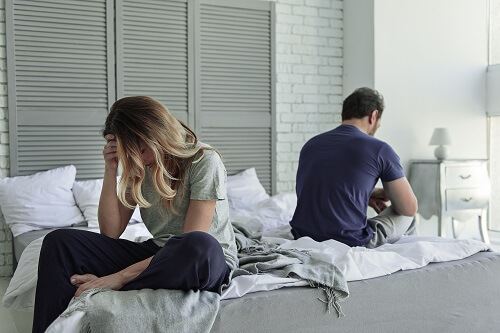 Every divorce involves many factors. It is essential that you have an experienced New Jersey divorce lawyer who can employ a customized strategy based on your needs.
For example, you and your spouse may be on amicable terms and may be close to agreeing on all issues. In this type of case, you may be able to take a swifter and more cost-effective approach through divorce mediation or collaborative divorce.
On the other hand, you may already be engaged in a bitter dispute over these issues. Negotiation may be out of the question. In this situation, you may need to pursue divorce litigation and, ultimately, a trial in New Jersey.
The experienced Monmouth County divorce lawyers at The Law Office of Steven P. Monaghan, LLC are proud to serve Red Bank, New Jersey, and will be happy to serve in you and your family's best interest.
Jump-To:
Our Divorce Lawyers Tailor Our Approach to Your Needs
At the Law Office of Steven P. Monaghan, LLC, regardless of the route your divorce must take, our divorce firm is on your side from beginning to end. We will fight for you when needed and negotiate when possible, strategically planning for the best possible outcome.
Our team is led by Steven P. Monaghan, one of a very limited number of attorneys certified by the Supreme Court of New Jersey as a matrimonial law attorney. Considering that the outcome of your divorce will affect your future from a legal, financial and emotional standpoint, your interests will be best served if you have an experienced and certified attorney guiding your case.
To schedule a FREE CONSULTATION with an experienced Red Bank divorce attorney, give us a call or contact us online today.
How Our Experienced Monmouth County Divorce Lawyers Can Help
Our Monmouth County divorce firm works with people facing some of life's biggest challenges. Our attorneys are adept at taking on highly contested, emotional divorce cases, helping you to understand all of New Jersey's divorce laws.
We work tirelessly to achieve positive results for our clients. For instance, we represent clients facing complex financial situations, challenging child custody issues, and more.
Beginning with grounds for divorce, we handle all aspects of the divorce process. From uncontested divorce cases to highly contested high-asset divorce cases, we can effectively address every issue, including:
Our divorce firm in Red Bank also handles modification of custody, support, and alimony in the years after a divorce has been finalized.
1. Start Your Divorce Case: File the Initial Forms
There are several forms you must file when you decide to divorce. You begin with Complaint for Divorce.
From there, you need to submit the following that applies to you:
Certification of Insurance
Certification of Notification of Complementary Dispute Resolution
Family Part Case Information Statement
Confidential Litigant Information Sheet
2. Serve the Divorce Papers to Your Spouse
Your next step is giving your spouse official notice.
You can copy the necessary documents and ask for their signature. They may refuse, forcing you to use alternative methods. You can send them the documents via certified mail. If there is further trouble, you may need to resort to legal methods. You can get help from the Sheriff's deputy or a professional process server.
Our firm can also help make sure your spouse is properly served.
3. Contested vs. Uncontested Divorce
Now that the process has begun, you must decide on whether your divorce will be contested or uncontested:
A contested divorce means that your spouse does not agree, and you will probably need to go to court.
An uncontested divorce means you both agree to end the marriage, and you can choose how to negotiate the terms.
You and your spouse can work out your agreements together, but we recommend involving a legal professional. Through mediation, we can provide a neutral third party to help you communicate. Our legal professionals can help keep the conversation moving and tempers low. This allows you to hear each other's needs and make decisions together, giving you power over your divorce.
Do I Have to Go to Court for an Uncontested Divorce?
Yes and no.
Due to the nature of an uncontested divorce, there will be no heated courtroom battle. That said, you will still be required by law to file divorce papers with your county court. You can do so in person, by mail, or even online.
Please note that your spouse will need to file their response to (meaning their approval of) the uncontested divorce for it to be finalized.
4. Cover the Main Areas of Divorce
Whether you work together, attend mediation, or attend court, your divorce must cover four key areas:
Property, asset, and debt division
Spousal support
Child support
Child custody
Once all these steps are covered, your divorce will be finalized. In a contested divorce, the court will hand down its ruling, and you will be compelled to obey. In an uncontested divorce, you must attend a simple hearing. The court will verify that you agree to the terms of the divorce, and you can move on.
Prior to 2007, the only no-fault ground for divorce available to New Jersey residents was the 18-month separation rule. If the spouses have been living apart for at least 18 months, they could file for divorce.
However, in 2007, the New Jersey Legislature added "irreconcilable differences" as a no-fault ground for divorce.
According to the law, "irreconcilable differences" can be any difference between spouses that cannot be reconciled, causing an irretrievable breakdown of the marriage. Before you can file for divorce, this breakdown must have lasted a minimum of six months.
Now you do not need to prove these differences, it is easier for you to file for a divorce in New Jersey.
Before filing for divorce, litigants should be prepared for life after divorce, as well as the divorce process. While no one gets married thinking they are going to get divorced, it is important that if one is contemplating divorce at any point during their marriage, that they begin to prepare for what lies ahead.
Some Important Factors
First, it is important to understand the implications that a divorce will have on your children. There will be a different parenting time schedule than the child is used to. This includes holiday traditions possibly changing. Further, the child, as well as the parties, need to understand that the financial arrangements are going to change, as there are now two households being supported on the same amount of money.
Every Case Is Different
While everyone talks with their friends or family members about their pending divorce, parties should not compare themselves to any other couples who are getting divorced or who already are divorce. Every case is different, as everyone's circumstances are different, and therefore everyone's divorce will be different. What might have happened in your friend's divorce, may not necessarily happen in your divorce.
Determining Your Goals
It is important to discuss with your attorney what your goals are and what you are willing to compromise on and what you are not. As no one knows your life and your circumstance better than you, it is important to share this information with your attorney so that they can fight for it for you.
Source: Huffington Post, What I Regret About My Divorce (It isn't what you think), Al Corona, April 26, 2016.
Divorce Issues in Monmouth County
If you are like many of our Red Bank clients facing divorce, chances are you have many questions and concerns. We understand. Divorce is such a complex and individual process. By many measures, it is a major life event.
For nearly six decades, we have been successfully guiding clients like you through this significant life event. We are the experienced Monmouth County attorneys at the Law Offices of Steven P. Monaghan, LLC. Let us guide you.
Two Basic Divorce Issues
With all of the many issues facing you in divorce, they can be divided between two general categories: child and financial issues. Everything falls into at least one of these categories and all of the pertinent issues must be addressed in the divorce judgment.
How these specific issues are treated in a divorce depends not only on New Jersey law but also on the particular circumstances in an individual divorce.
Some specific child issues related to divorce include:
Legal custody: The right to make important decisions for the child, such as education, religion and health.

Joint legal custody: When both parents have the right to make those important decisions.
Sole legal custody: When only one parent has the right to make those important decisions.

Physical custody: The one parent — known as the custodial parent — with whom the child lives throughout the entire year.

Shared physical custody: When both parents separately have the child living with him or her, for a portion of the year, per an agreed-upon schedule.

Parenting time: Prescribed time when a parent is present with the child.
Some specific financial issues related to divorce include:
Child support: The legally mandated amount of money the noncustodial parent is obligated to pay the custodial parent for care of their child.
Post-high school expenses for the children: Under New Jersey law, the noncustodial parent is also obligated to pay these expenses.
Spousal support: The legally mandated amount of money one ex-spouse pays the other, also known as alimony. If an unmarried partner seeks support, that is called palimony.

Limited duration: Spousal support that will end at a specific point in time, prior to the death of the recipient.
Rehabilitative: Spousal support that is provided for a period of time until the recipient ex-spouse can become financially self-sufficient.
Reimbursement: Spousal support provided to an ex-spouse as reimbursement for what that ex-spouse contributed to the other during marriage.
Permanent: Spousal support lasting for the lifetime of the ex-spouse.

Property division: How all the assets and/or debts that were shared during a marriage are now divided between the two ex-spouses during divorce. Assets can include the marital residence, retirement accounts and pensions, life insurance, taxes, and counsel fees.
The greater and more complex your family's holdings are, the greater your challenges are likely to be in divorce proceedings. Key to avoiding time-consuming disputes is detailed accounting and thorough preparation, with all assets valued properly. This intensive preparation of offshore accounts, real estate holdings, corporate concerns, and businesses can be a tricky business. It will require a careful review by trusted financial analysts and forensic experts. We are prepared to provide these services and are dedicated to doing so in a thorough but cost-effective manner.
The New Jersey Legislature has passed guidelines when it comes to making judgments on various issues that result from a divorce.
These principles include:
Families who make less than $187,200 net annually.
Being an equitable distribution state, New Jersey has no equal division of assets or automatic exclusion liabilities acquired during the marriage.
Marital property distribution is decided by the court considers a number of factors to arrive at a fair division.
In deciding marital property distribution, the court is considers a number of factors in order to keep the decision fair between the parties.
General factors are to be kept in mind when determining alimony, as there are not specific guidelines.
Related Reading
Our Dedicated Monmouth County Divorce Lawyers Can Help
If you are ready to proceed, call our dedicated team today at (732) 624-6343 to schedule an appointment. We have 60+ years of combined experience and are ready to support you!
We are located in Red Bank, NJ and serve those throughout Monmouth County. Reach out to the Monmouth County divorce attorneys at The Law Offices of Steven P. Monaghan today: Call (732) 624-6343 or contact us online.
Meet Your Advocates
Personalized. Compassionate. Experienced.
Former Client Experiences
We Tailor Our Approach Specifically to Meet Your Goals
- M.A.H.

- K.S.

- G.H.

- S.C.

- M.D.
TURN TO OUR TEAM FOR GUIDANCE
WE HELP FAMILIES NAVIGATE TO THE NEXT CHAPTER
Certified by the Supreme Court of New Jersey

Practicing Family Law Exclusively

Over 60 Years of Combined Experience

Recognized & Trusted by the New Jersey Community

Free In-Person Consultations