Divorce Mediation in Monmouth County
A Skilled, Fair Mediator to Challenging Divorce Disputes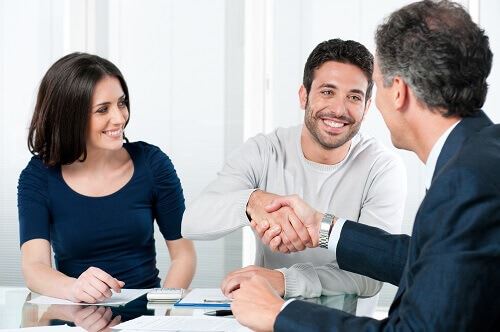 The power of divorce mediation is often underestimated. Some believe that it is only useful when there are few conflicts. That is not the case.
Mediation can be used to resolve all disputes, including those over property distribution, child custody, child support, alimony and more.
In some cases, it is a required step before proceeding to trial. Our Monmouth County divorce mediation attorneys can make certain you understand the role of mediation in the divorce process and carefully guide you through the mediation steps.
Find out if divorce mediation is right for you by contacting our office and speaking to our team. We have over six decades of combined experience and can help to determine the right course of action for your circumstances.
Your Accomplished Divorce Mediation Attorneys
At the Law Office of Steven P. Monaghan, LLC, we understand the true strength of this form of alternative dispute resolution. Our firm also enjoys a unique distinction. Founding attorney Steven P. Monaghan is a skilled and highly sought-after mediator. On more than 275 occasions, New Jersey family court judges have appointed him to mediate high-conflict divorce cases. Few, if any, mediators can claim to be in such high demand, particularly in complex divorce cases involving serious disputes, cases that many believe cannot be resolved with mediation.
The Benefits of Divorce Mediation
Every method for resolving a divorce has distinct advantages and disadvantages, and every divorce case comes with different needs requiring a specific and most appropriate course of action. We take great care to determine whether mediation is the right course of action for you.
The advantages of mediation include:
Saves money on legal fees
Limits the amount of stress for everyone involved, including the children
Enables spouses to reach agreements that are mutually beneficial
Greater leeway in crafting an agreement that meets your family's unique needs
Your Options With Attorney Steven P. Monaghan
It does you little good to have options in the divorce process if your attorney cannot accommodate your desire. For example, he or she may be a very skilled litigator but you need a skilled and experienced mediator, and your attorney is not.
But when you hire attorney Steven P. Monaghan, you have an attorney who has experience in all four processes.
Litigation: As a litigator, Mr. Monaghan is certified by the Supreme Court of New Jersey as a matrimonial law attorney. This designation reflects his substantial involvement in matrimonial litigation and reflects his high reputation among judges and attorneys as that litigator.
Mediation: Having mediated hundreds of cases, some just between the parties, others with attorneys and other experts, Mr. Monaghan is one of the most highly sought family law mediators in New Jersey. Judges have appointed him over 275 times to mediate conflicted cases before trial.
Collaborative law: Mr. Monaghan has also been a New Jersey pioneer in the practice of collaborative law, one of the founding members of the Jersey Shore Collaborative Law Group in 2005.
Binding arbitration: He also routinely serves other attorneys as an arbitrator, and he enjoys a high reputation as a knowledgeable and fair decision maker in family law matters.
Steps in the Mediation Process: An Outline
The process starts when both parties meet with the mediator. Steven P. Monaghan is an experienced family law mediator serving Monmouth County and beyond. He acts as a neutral third party to facilitate discussion and answer legal questions. Mediation may also begin after both parties have retained their own legal counsel, in which case the mediator may meet with the parties and their counsel.
Sometimes, the mediation process starts after the parties have already retained their own attorneys, and the mediator would meet either with the parties alone, or with the parties and their attorneys.
Mediation may be court ordered. In these cases, family court judges rely upon Attorney Steven Monaghan to resolve high-conflict divorces prior to trial. Since 2007, Mr. Monaghan has been appointed to over 275 cases. If you would like Mr. Monaghan to be your Monmouth County divorce mediator, contact us to schedule your free consultation.
Steps for Successful Mediation
After meeting with your mediator, there are certain steps you should follow:
Providing documentation: Both parties will be asked to provide necessary documentation in order for the mediator to analyze the issues involved in your matter. This includes a financial disclosure, tax returns, budgets, retirement account statements, debts, any pleading filed with the court, any previous agreements, and more.
Identifying potential issues: The parties and their attorneys, if applicable, will then meet with their mediator to analyze issues, and work to find solutions. Mediators may meet with both parties together, discuss issues with the parties separately, or use a combination method.
Drafting the agreement: Your mediator will create an agreement in writing after all issues are resolved. It's important to note that this is not a divorce judgment or decree.
Submitting the agreement: After the agreement has been prepared, both parties legal counsel, or the parties themselves, can finalize their divorce through the court, turning the mediation agreement into their divorce judgment.
Who Is a Good Candidate for Divorce Mediation?
If a couple has already reached many of the same or similar decisions regarding child custody, property division, child support, alimony and, in some cases debt division, they make good candidates for divorce mediation.
---
At the Law Office of Steven P. Monaghan, LLC, our dedicated Monmouth County divorce mediation lawyers can provide compassionate, high-quality services. Call us today at (732) 624-6343 to schedule your free consultation!
---
Meet Your Advocates
Personalized. Compassionate. Experienced.
Former Client Experiences
We Tailor Our Approach Specifically to Meet Your Goals
- M.A.H.

- K.S.

- G.H.

- S.C.

- M.D.
TURN TO OUR TEAM FOR GUIDANCE
WE HELP FAMILIES NAVIGATE TO THE NEXT CHAPTER
Certified by the Supreme Court of New Jersey

Practicing Family Law Exclusively

Over 60 Years of Combined Experience

Recognized & Trusted by the New Jersey Community

Free In-Person Consultations