Monmouth County Child Custody Attorneys
Working Tirelessly to Create Lasting, Sensible Solutions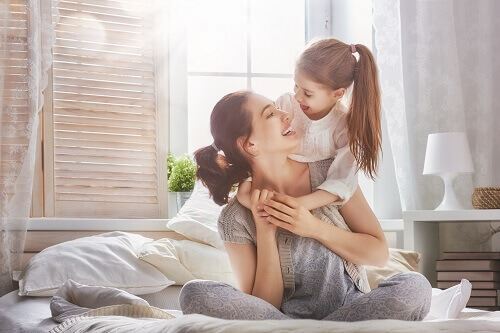 At the Law Office of Steven P. Monaghan, LLC, we understand that child custody tends to be among the most emotional and heated of family law issues. Our Monmouth County child custody lawyers come to these issues with extensive knowledge of the law and unique insight into the process.
Founder Steven P. Monaghan is not only a lawyer, but also a guardian ad litem appointed by New Jersey family courts to assist judges in making custody determinations that are in children's best interests. This experience plays a critical role in how we handle cases.
Taking On Challenging Custody Matters
One of the hardest things for parents to come to grips with in a custody case is the fact that they will not be able to spend as much time with their children. As a result, child custody cases can become highly contested. At our law firm, we have worked with parents who are facing tough custody disputes. Whether we resolve your dispute through litigation, mediation, collaborative law or negotiations, we will be on your side each step of the way.
Contact us today to schedule a free consultation with a Monmouth County child custody attorney from the Law Office of Steven P. Monaghan, LLC.
New Jersey Child Custody Options
There can be a great deal of flexibility in child custody arrangements. With over 60 years of combined experience, we can find ways to pursue custody and parenting time/visitation arrangements that make sense for you, using negotiation and other means whenever possible. If the issue is contested, the court will obtain the assistance of mental health professionals to perform custody evaluations and make recommendations as to what kind of custody arrangement would be in the best interest of the child. We know how to guide you through these evaluations.
In terms of child custody arrangements, one of the most important distinctions to make is between legal custody and physical custody. Legal custody refers to a parent having the right and responsibility to make the important decisions regarding his or her child's health, education and general welfare. Physical custody involves the day-to-day care of the child and where the child resides. These types of custody can be divided in various ways, but always in the best interest of the child. That is the standard of custody arrangements in New Jersey.
Contact Us for a Free Initial Consultation
Call our Monmouth County custody attorneys today at (732) 624-6343 to get diligent, dedicated legal representation.
Meet Your Advocates
Personalized. Compassionate. Experienced.
Former Client Experiences
We Tailor Our Approach Specifically to Meet Your Goals
- G.H.

- S.C.

- M.D.

- T.M.

- M.M.
TURN TO OUR TEAM FOR GUIDANCE
WE HELP FAMILIES NAVIGATE TO THE NEXT CHAPTER
Certified by the Supreme Court of New Jersey

Practicing Family Law Exclusively

Over 60 Years of Combined Experience

Recognized & Trusted by the New Jersey Community

Free In-Person Consultations