New Jersey Family Law Attorneys Serving Monmouth County
Experienced NJ Family Lawyers Serving Red Bank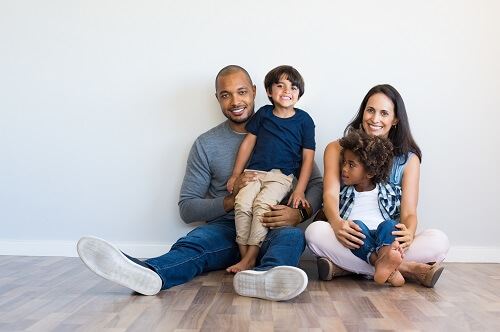 At the Law Office of Steven P. Monaghan, LLC, our seasoned lawyers bring over six decades of combined experience to resolving your family law issues. Our depth of knowledge extends to all parts of family law. Whether your case requires litigation, mediation or collaborative law, you will find that our family lawyers have the knowledge and means to find a fair and efficient resolution.
Start with a Free Initial Consultation
At this early stage in your case, you most likely have many difficult questions. Do not lose another night of sleep by leaving those questions unanswered. There are answers and our family law attorneys in Red Bank, NJ is ready to provide them.
Contact us or call (732) 624-6343 for a FREE, private case review. We are located in Red Bank, NJ, and serve those throughout Monmouth County.
How Our NJ Family Lawyers Can Help
Starting from your very first contact with us, you will see that we are serious about putting clients first. Not only do we want to provide answers to your difficult questions, we want to provide the right answers. That means taking the time to learn about you, your family and your situation so we can personalize and customize a legal strategy for you. When we put that strategy into action, you will see what we mean by "quality always."
Call our firm at (732) 624-6343 today to schedule a free, private consultation with our experienced family law attorneys. With a location in Red Bank, we serve people throughout Monmouth County and surrounding areas.
What Are the Issues Involved in Your Family Law Case?
Our New Jersey family lawyers handle all types of family law matters. This can include a wide range of legal issues, such as:
These are just a few examples of the types of issues that a family lawyer in New Jersey may handle. In general, the role of a family lawyer is to advise clients on their legal rights and options, represent them in court or mediation, and help them navigate the legal system.
Our Family Lawyers Can Help With Your Divorce
While divorce and related cases do fall under the umbrella of family law, our practice encompasses much more. As the name implies, family law matters encompass anything that has to do with your marriage, your children, or your household. We handle legal matters where a dissolution of your marriage is not taking place, for example, in domestic violence cases, firm represents victims as well as those facing these accusations. If you need a restraining order or if you have been accused of violence, we are able to help.
We can also assist clients in drafting pre- and postnuptial agreements, before, or after a wedding. In these agreements, spouses will put certain terms into a legally binding document in order to protect their property and assets in the case of a divorce later on.
Personalized Solutions for Your Family Matter
We are a results-oriented law firm and resolve cases through negotiations, mediation, collaborative law and even litigation if necessary. We are strong believers in the power of mediation, and in fact, Steven Monaghan has served as a mediator hundreds of times over his career.
If you have a family concern, we would love to talk with you. Contact our Monmouth County family law attorneys at (732) 624-6343 today. We serve families in Red Bank and the surrounding areas.
Meet Your Advocates
Personalized. Compassionate. Experienced.
Former Client Experiences
We Tailor Our Approach Specifically to Meet Your Goals
- M.A.H.

- K.S.

- G.H.

- S.C.

- M.D.
TURN TO OUR TEAM FOR GUIDANCE
WE HELP FAMILIES NAVIGATE TO THE NEXT CHAPTER
Certified by the Supreme Court of New Jersey

Practicing Family Law Exclusively

Over 60 Years of Combined Experience

Recognized & Trusted by the New Jersey Community

Free In-Person Consultations