Monmouth County Modification Lawyers
When Your Life Changes, We Can Change Your Divorce Decree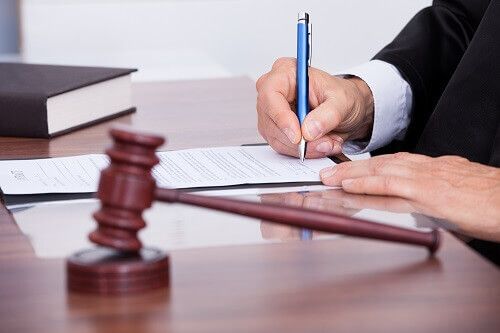 At the Law Offices of Steven P. Monaghan, LLC, we put clients first. When you contact us about making a change to alimony, child support, child custody or any other order, you can be confident that we will move quickly to make the necessary changes. If you are concerned about stopping changes proposed by the other party, such as relocation of your child to another state, our Monmouth County divorce lawyers will see that your interests are considered.
The Standard for Making Modifications
Essentially, some sort of life change is necessary to request a modification. In child custody cases, the life change may be a schedule change or relocation. Sometimes, modification of custody is also necessary to protect a child from abuse or neglect, or exposure to drugs or alcohol. In child support and alimony cases, the life change may be job loss, promotion, demotion, or remarriage. In rare situations, even property distribution can be modified.
If you need to make changes to existing custody, child support, alimony or other post-decree modifications, call us at (732) 624-6343 to schedule a free consultation with the Monmouth County divorce attorneys at the Law Offices of Steven P. Monaghan, LLC. We have over 60 years of combined experience and can see about modifying divorce decress for people across New Jersey.
In certain situations, it may be more appropriate to set aside a divorce agreement and create new agreements. We will advise when this is an option.
Discuss All Modifications with a Monmouth County Divorce Lawyer
Whether or not we handled your original proceeding, we encourage you to review divorce orders and agreements with us. It is important that you do not attempt to make changes to arrangements without going through the court. Violations of court orders can lead to enforcement actions and other challenges. We will work out a strategy that is in your best interest as we pursue changes to orders and agreements.
Contact Us for a Free Initial Consultation
Call our modification attorneys at (732) 624-6343 or send us an e-mail.
Meet Your Advocates
Personalized. Compassionate. Experienced.
Former Client Experiences
We Tailor Our Approach Specifically to Meet Your Goals
- M.A.H.

- K.S.

- G.H.

- S.C.

- M.D.
TURN TO OUR TEAM FOR GUIDANCE
WE HELP FAMILIES NAVIGATE TO THE NEXT CHAPTER
Certified by the Supreme Court of New Jersey

Practicing Family Law Exclusively

Over 60 Years of Combined Experience

Recognized & Trusted by the New Jersey Community

Free In-Person Consultations