Monmouth County Property Distribution Attorney
Taking Decisive Action on Property Distribution Matters in Red Bank, NJ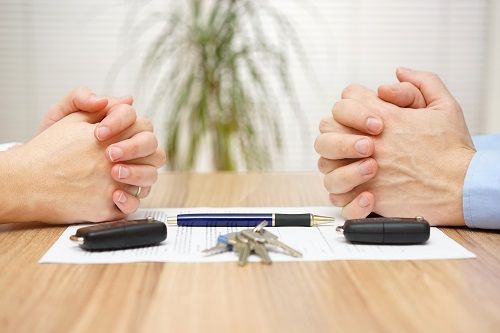 When you choose our Monmouth County divorce attorneys at the Law Office of Steven P. Monaghan, LLC to resolve your divorce and address asset division in Red Bank, you will have the power of a certified marriage attorney on your side. Founder Steven Monaghan is certified by the Supreme Court of New Jersey as a matrimonial law attorney. This is a special designation granted only to those who fully understand the nuances of family law.
Understanding How Property Is Divided in New Jersey
Property falls into two categories: separate property and marital property.
Property that a spouse owns prior to the marriage is separate property, provided it has not been co-mingled with marital property. Inheritances received during the marriage are also considered separate property.
The vast majority of assets accumulated during the marriage are considered marital property and subject to the rules of equitable distribution.
Equitable distribution means fair distribution, but not necessarily equal distribution. In some cases, assets may be divided in half. In others, a different balance may be reached.
Property distribution factors considered in the process include:
The length of the marriage
The age and health of the spouses
The income and earning capacity of the spouses
The standard of living established during the marriage
With over 60 years of combined experience, our attorneys in Red Bank have what it takes to deal with all types of property distribution issues. We also have the skill to deal with the more uncommon issues, including those that come with high-asset divorce cases. We can address typical concerns, like the family home and car, as well as retirement plans and pension division, and dividing business interests, which requires that close attention be paid to the issue of business valuation.
Contact Us for a Free Initial Consultation
Call our Monmouth County property distribution lawyers at (732) 624-6343 today! We serve Red Bank and the surrounding areas.
Meet Your Advocates
Personalized. Compassionate. Experienced.
Former Client Experiences
We Tailor Our Approach Specifically to Meet Your Goals
- G.H.

- S.C.

- M.D.

- T.M.

- M.M.
TURN TO OUR TEAM FOR GUIDANCE
WE HELP FAMILIES NAVIGATE TO THE NEXT CHAPTER
Certified by the Supreme Court of New Jersey

Practicing Family Law Exclusively

Over 60 Years of Combined Experience

Recognized & Trusted by the New Jersey Community

Free In-Person Consultations