Monmouth County Child Support Attorneys
Helping NJ Parents With Child Support Matters in Red Bank and Surrounding Areas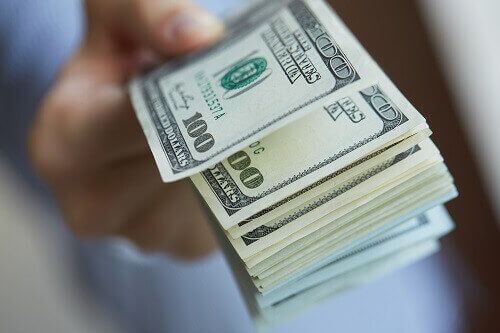 New Jersey child support guidelines are in place to help determine the amount of child support that should be paid. The amount is based on a number of factors, primarily the parents' income and it is carefully designed to cover the cost of raising a child. About 38 percent of each child support payment is supposed to cover fixed costs such as housing and utilities. Another 37 percent is supposed to cover variable costs like transportation and food. The remainder is for controlled costs, including clothing. Our Monmouth County child support attorneys can help you ensure that you have everything you need to ensure your child is well.
The Value of Having Experienced Attorneys on Your Side
While child support guidelines prevent many of the disputes that would otherwise arise over the amount paid, they are not appropriate in all situations and they do not have to be followed. The court can modify or disregard them when there is good cause. The guidelines were not designed to cover high-income individuals.
It is important that you choose an experienced lawyer to make certain that guidelines are being followed when necessary and disregarded when appropriate. A Monmouth County child support lawyer will also make certain that all of the numbers used when following the guidelines are accurate.
At the Law Office of Steven P. Monaghan, LLC, we take great care in addressing child support. When you choose our law firm in Red Bank, NJ, you can benefit from the experience of an attorney who is certified by the Supreme Court of New Jersey as a matrimonial law attorney. We know how to handle above-guidelines child support. We understand how costs like child care, health care and extracurricular activities should be considered. When a child has special needs that are not accounted for in the guidelines, we make certain the appropriate steps are taken so the amount of child support is fair and sufficient.
Modifying Child Support in Monmouth County
New Jersey courts allow modifications to an initial child support agreement if the party requesting the modification can demonstrate that their circumstances have changed significantly and for the foreseeable future, such as:
The loss of a home
Serious illness or a serious injury
The child has sustained a serious injury or contracted a medical condition
Significant pay cut or job loss
Change in federal income tax laws
A new marriage or cohabitation situation
A job promotion or inheritance of a large amount of money
Contact Us for a Free Initial Consultation
Call our Monmouth County child support attorneys at (732) 624-6343 today to schedule your free consultation! We help parents in Red Bank and the surrounding areas.
Meet Your Advocates
Personalized. Compassionate. Experienced.
Former Client Experiences
We Tailor Our Approach Specifically to Meet Your Goals
- M.A.H.

- K.S.

- G.H.

- S.C.

- M.D.
TURN TO OUR TEAM FOR GUIDANCE
WE HELP FAMILIES NAVIGATE TO THE NEXT CHAPTER
Certified by the Supreme Court of New Jersey

Practicing Family Law Exclusively

Over 60 Years of Combined Experience

Recognized & Trusted by the New Jersey Community

Free In-Person Consultations