NJ Grandparent's Rights Lawyers
Maintaining Family Bonds & Normalcy for Your Child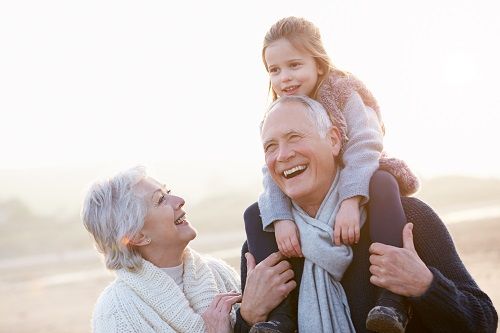 It certainly is vital that you and your ex-spouse have a mutually satisfying agreement on parenting time that is in the best interest of your child. You have, after all, the primary influence upon your child.
But parents are not the only ones who are important in a child's life. There are others as well. They include aunts, uncles, siblings and, especially, grandparents.
Positive Influence of Grandparents Recognized by Many States
Many states have recognized the positive influence of grandparents on their grandchildren and have enacted laws protecting the rights of those grandparents. At the base of these laws is the desire for balance between a parent's right to raise a child as they see fit and the general belief that a child needs the love and care of his or her grandparents.
If you are seeking help in protecting your rights as a grandparent, contact the experienced attorneys at the Law Office of Steven P. Monaghan, LLC. Your first consultation is free.
New Jersey Protects Grandparents' Rights
Historically, grandparents' rights have been very limited and have depended upon the parent's consent. Within the last few decades, however, states such as New Jersey have enacted legislation to protect grandparents' rights under the state's authority as parens patriae — that is, in the authority of protecting the best interests of children.
While some states require that there be a disruption to the "intact family" in order for a grandparent to petition for rights, in New Jersey there is no such requirement. In New Jersey, a grandparent can petition the state for visitation if it can be demonstrated that:
It is in the best interest of the child.
In the absence of the relationship with the grandparent, the child will suffer harm.
In the past several years, there have been many constitutional challenges to the grandparents' rights law because of the concern that the law infringes upon parental rights. However, through these years, New Jersey's statutes have withstood constitutional scrutiny.
These same laws can actually also be used to the benefit of siblings or other parties who can petition the court for the right to spend time with a child.
Are You Seeking to Assert Your Rights as a Grandparent? Talk to Us.
Because the area of grandparents' rights is constantly evolving, you need to talk with experienced Monmouth County grandparents' rights attorneys who keep up to date with the latest legislation.
Talk to the lawyers at the Law Office of Steven P. Monaghan, LLC by calling (732) 624-6343. Your first consultation is free.
Meet Your Advocates
Personalized. Compassionate. Experienced.
Former Client Experiences
We Tailor Our Approach Specifically to Meet Your Goals
- M.A.H.

- K.S.

- G.H.

- S.C.

- M.D.
TURN TO OUR TEAM FOR GUIDANCE
WE HELP FAMILIES NAVIGATE TO THE NEXT CHAPTER
Certified by the Supreme Court of New Jersey

Practicing Family Law Exclusively

Over 60 Years of Combined Experience

Recognized & Trusted by the New Jersey Community

Free In-Person Consultations